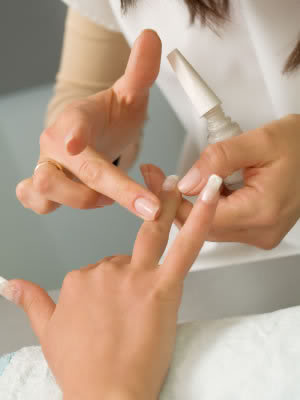 Flavias Beauty Studio
There are many beauty salons in the area so why choose ours? We are in quite a central area so Beauty Salon Redruth can serve quite alot of people with anyone living in Redruth, Camborne, Truro and Hayle being only a short distance away. We offer many treatments including nail spas.There are a few salons in this central area but none of them can compare to us on price. We understand great value is not everything which is why we have great service and wonderful treatments aswell and when you combine the two, you have a combination that makes a salon you will want to visit, and will be able to again and again with such great value. We not only offer great treatments are amazing value, we also offer a relaxed atmosphere. You will not feel rushed at any time and after any treatments you can sit down and relax for a while in comfort if you feel the need to. We like to present a friendly atmosphere and great therapsits where you can feel at home and enjoy your time with us.
Why is it such good value at Flavia's Beauty Studio
We are not a typical high street salon but rather one based at our home. We do not have the large expense that comes with having a salon in the high street and these savings can be passed on to our customers. We also don't have large numbers of staff to pay a salary to whether it is busy or not and only need to charge for the services that we actually do. Another way we keep the price down is to offer a select amount of services that we know can be done at a great price while retaining the high quality you expect from a beauty salon. With this great value, why not book an appointment at Flavias now. We would like to add that our salon caters only for female clients and do not accept any male customers. As we are a smaller establishment we cannot at this time cater for both female and male clients. There may come a time in the future where we can cater for male customers but at present our treatments are aimed at and provided for our female clients only. There are a variety of treatments on offer at our spa and including facials.
We are one of the few that offers Threading
Have you ever tried threading for hair removal? When looking around we noticed there were not many salons offering this service, even though it is a more hygenic method of removing hairs compared to many other ways. Threading is a great hair removal method, especially for an area such as the eye brows. If you have never tried it, give us a call and book an appointment at Flavia's studio and we will introduce you to threading. We do offer waxing aswell as threading and are happy to do either depending on your own preference. If anyone were to ask our preference for hair removal we would choose threading for anything facially related and waxing for other areas of the body that require larger areas of hair to be removed. So, waxing would be a lot more efficient when it comes to removing hairs from the legs. If they were to be threaded it would take a lot more time to complete. Threading is especially great for eyebrows as it can remove hairs and neat rows and shape them.
Fancy an Indian Head Massage
An Indian Head Massage gives great benefits to both the physical and mental aspects of the body. The idea is to create a healthy, stress free body by removing the bodies accumulated waste in the muscles and joints and by massaging target areas. One benefit of an Indian Head Massage is that you remain fully clothed and all that is required is to be sat in a chair. These massages have been practised by us for many years and they usually take around thirty minutes but do not feel rushed. When we have finished you can have a sit down and relax for a while if you wish to. If you would like to experience an Indian Head Massage then give us a call today at Flavias Beauty Salon.
Where can I find Flavia's Beauty Studio
We are actually located very centrally, between Redruth and Camborne, in Pool. We are easy to find and there is a very handy large parking area less than a minutes walk from where we are based. Give us a call for full directions and to book your appointment. Because of central location, we are quick and easy to get to whether you live in Redruth, Camborne and only a short drive from Truro and Hayle as we are not far off the bypass. If you are driving we are not too far away from others towns such as Penzance, Falmouth or Newquay. Our salon is only a thirty minute or less drive away from any one of these places. We accept clients from anywhere of course, if you are happy to come, we are happy to have you.
Give Us A Call
If you would like to book an appointment for one of our treatments at Flavia's
Beauty Studio
then you can give us a call on 07825 279173 you can use our contact form on the site or alternatively you can email fla_178@hotmail.com. We look forward to hearing from you and seeing you for your beauty treatment.