Flavias Beauty Studio – Catering for all females
07825 279173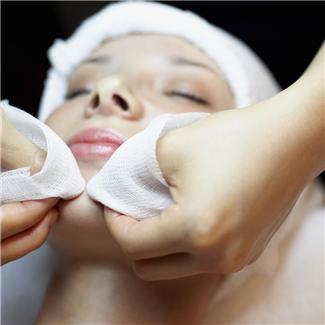 Welcome to my site where I hope you will find all the information you require about the services I provide. You can contact me by telephone on 07825279173 or using the contact form. If you are desperate I will always try to find a slot for you on the same day if I can.I offer a friendly, relaxed environment for your beauty treatments with the best value in the area for beauty salon truro while still maintaining a high quality service.
Flavias Beauty Studio is a beauty salon in Redruth and is a home based salon. While a home based salon doesn't have all the facilities of a high street salon, the advantage to you is the savings when compared to those of a salon on the high street and the fact I have very flexible appointment times where some beauty salons will have set times.
My name is Flavia and I have been a beauty therapist for around 15 years.My husband is local to Cornwall whereas I moved to the area in 2011. As a beautician, my favoured method of hair removal was threading and upon searching I realised there are not many salons who offer eyebrow threading in cornwall and I could not find any who offer any kind of threading in truro or the surrounding area.Truro is local to me and our main city so I was hoping someone their practiced it but I couldn't find any. For those of you not familiar with threading, read all about it here on my site. I am well practiced in threading and will be happy to introduce you to the benefits of this method over that of shaving or waxing.
Flavias Beauty Studio –  Some Treatments
Although I could of course give myself some treatments, I like to pamper myself sometimes and where is the fun of doing it yourself? The salons I visited where I used to live all had various threading treatments and I think alot of people are missing out on this technique. Threading can be used to remove almost any hair but is most effective one face, especially the eye brows. I can offer threading for any part of the face or individual parts such as just the eyebrows.
One of my other favourite pamper treatments are facials. I love the relaxing sensation of a facial massage and I like to offer a level of service that takes my clients away from the stresses of life for a time and makes them feel totally refreshened and rejuvinated. My facials involve a light cleansing of the skin to remove any bacteria or dirt. This is followed by a massage, facial steam, a scrub and a face mask dependent on your skin. Remember my facials are less than half the price of those in a high street salon.
Along with a facial an Indian Head Massage offers the kind of relaxation most of us long
for. I have been doing Indian Head Massages since I first started out in beauty and am very well practiced since they are a part of every day family life for me. This type of massage covers the upper back, shoulders, neck and finally the head and can provide healthier hair.
I am sure, like me, you enjoy a good manicure and pedicure offered by a nail or beauty salon.There are many salons in Truro and Newquay and others areas in cornwall that offer this. Like a nail salon, I offer manicures and pedicures with all the luxuries that go hand in hand with them such as cuticle treatment, exfoliation and polish.
I wasn't intending to offer the services of a hairdressers but can provide some services. Personally I like to have a professional blow dry and believe this is a service others will like as it creates a great celebriity look.
If you are new to the area or are looking to visit a new salon or simply looking for somewhere where your money stretches alittle further then don't hesitate to give me a call. The treatments and services I offer are listed HERE, along with the prices, and cover a wide range at a price I think will make you smile as much as the treatment.
Book an appointment for Flavias Beauty Studio
As I live between Camborne and Redruth, I hope to see anyone in and around the surrounding areas visiting Flavias Beauty Studio.